Medical Billing Services In California
Are you aware of the fact that Insurance companies are deliberately clutching onto your money and setting up different blocks to keep it with themselves. We ensure that you collect all your billable claims on time. In order to stay in front of patient billing and insurance company growths, it's difficult to have an efficient billing department in place.
We help our customers with the monotonous undertakings of charging and follow-up capacities, accordingly permitting them to focus more on medication and their patients health while we create the income.
At Proinp, we offer the best medical services in California that include expert billing, electronic medical records, claims accuracy, denial appeals, HIPAA compliance, and insurance contract negotiations.

Why Should You Opt For Our Billing Services in California?
Our Medical Biller has over 10 years of experience in providing our clients with end to end Medical billing services in California.
At Proinp,
We bill for you rapidly as the services are provided ensuring that the billing is accurate by communicating with you on an ongoing basis.
We also ensure that your checks are received on a weekly basis, alongwith assisting you in setting up direct deposit with DHCS.
We strive hard to keep your financial worries at the bay, collect your pending dues in time and help you in setting up direct deposit with DHCS.
In case,  you have a previous existing issue, we will assist you in the appeal process and ensure the monies are paid.
Our Medical Biller handles:

Eligibility Verification

Electronic Remittance & Payment Posting

Claim Submission

Customized Reporting

Denial Management

Accounts Payable Services

Accounts Receivable Follow-Ups

A/R Analytics & Business Intelligence
Apart from Medical Billing Services California we also provide outstanding consultation services to Independent Nurse Provider through Medi-Cal. This entire process may be lengthy, time consuming and monotonous but once you understand, you can surely do wonders.
Once the provider enrollment is complete, Proinp offers the consultation services on Various Plan of Treatments, Nursing notes, Medication Administration Records and lot more that can help you.
Also Read - How To Become An Independent Nurse Provider?
Interested To Know More About Medical Billing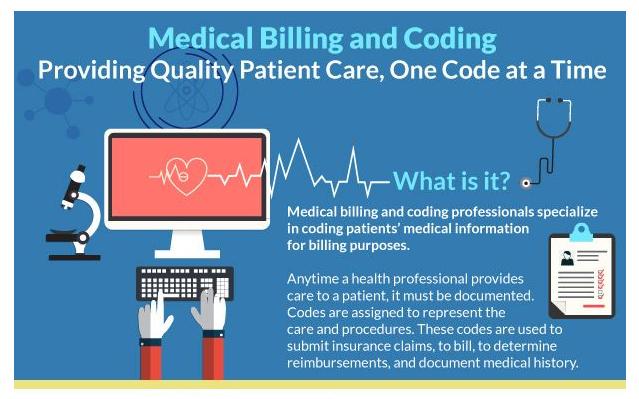 Medical Billing is the process of submitting and following up on claims with the health insurance companies in order to receive payment for services rendered by a healthcare provider. The same process is used for most insurance companies, whether they are government sponsored programs or private companies.
How To Select Ideal Billing Services in California?
To reap the benefits of these services, a provider needs to select that particular medical billing service that usually have at least the below discussed functions:
Patient Support and Invoicing
Carrier followups
Claim submission and generation
Payment processing and posting
Collection agency transfer services
Appointment Scheduling
Medical coding and transcription
Insurance eligibility verification
Is Medical Billing for Medicaid and Medicare same?
No, the billing for Medicare and Medicaid is not same. The billing for Medicaid is bit complicated than Medicare because the Medicaid programs may vary from state to state. Some citizens that are eligible for care in one state may not be eligible for the same in some other state or may receive less/more benefits as per the state. We can also say that the billing codes, reimbursement rates, claim submission protocols and other billing services may also vary as per state.
What does a medical biller need to know?
A medical biller must be aware of all the below mentioned tasks that includes:

Billing compliance guidance

Managing risk for ADRs', ZPIC and RAC audits

Protecting reimbursements

Management of Accounts Receivable

Working RTP claims and corrections

Medicare Advantage billing and strategies

Documentation and billing for maintenance services

Part B billing opportunities

Regulatory updates
What Is DHCS?
The California Department of Health Care Services (DHCS) is a department within the California Health and Human Services Agency that administers and finances a number of individual health care service delivery programs, including Medi-Cal, which provides health care services to low-income people.
It was formerly known as the California Department of Health Services, which was reorganized into the DHCS and the California Department of Public Health.
California Medical Billing : Areas We Serve
Proinp provides billing services in almost all counties in California including
Medical Billing Monterey County
Medical Billing Fresno County and many more.